History
APS academy an autonomous organization registered under the societies Registration Act, 1860, established in June, 1998 in its own multi storied building. Academy affiliated to Central Board of secondary Education New Delhi, Imparting Education in English Medium without any distinction of caste and creed.
Offer entire facilities of quality education from Nursery to Class XII under science, Commerce and humanity course.
Keeping all norms of competitive environment live, Prepare student for all rounds development of spiritual, academic and manual fields of global education
Excellent well laid campus with highly planned infrastructures. The overall environment in the campus is highly useful for excellent academic standards.
Designed a well established curriculum suited to atmosphere of international level for higher People who produce good result feel good studies about themselves.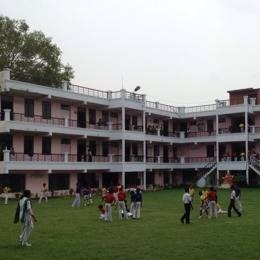 Location
The Academy is located at the junction of Raebareli Road sharda canal (Lucknow Branch) in Senani Vihar, Lucknow.
It is situated before SGPGI. Dr. Ambedkar University and south City.
It is existed in the Vicinity of Lucknow Cantt., Sugarcane research institute and all India fisheries research institute and Hazratganj.
Can be availed of transport facility of 24 hours for the residents of Lucknow From Charbagh, Railway station.
Management
Managed under the patronage and Chairperson ship of a renowned social worker, Mrs. Sindhuja Mishra.
Comprised of a dedicated management Committee of experienced and learned teachers, freedom fighter retired army and police officers, administrative officers, parents, eminent educational and senior journalists.
The management of the Institute is dedicated for updating the formal/Non formal education system.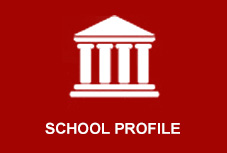 Governing Principles of APS Academy's Educational System
A Teacher is a role model and an example.
A school is an extended family.
A School property is an inspiring physical environment.
A School lets music, art drama refine character and deepen emotions.
A parent is a role model and an example.
A home is loving and caring environment where the child gets constant positive reinforcement.
A Child is encouraged to experiment and the creative.
Learns by doing, not merely through instruction.
Is exposed to diverse countries, cultures, language and religions.
Aims for the best relative to themselves, not others. All learn to consult, cooperate and participate for the benefit of the child.
Educational Philosophy
Our philosophy is to give refined education to every child in true spirit and ideals of Indian constitution to build a just and egalitarian society.
Our educational Philosophy has firm belief in the statement " Every child is potentially the light of the world as well as the cause of its darkness, whereof must the question of education be accounted as primary importance".
Education is a continuous and creative process resulting suitable place in the society. The cardinal principle is survival of the fittest.
Creation is always original promoting. The creativity of the children in right direction.
Detailed study functions like a catalyst in novel thinking. The main philosophy is that a child should be given infinite horizon, sky is the limit. In this way a child can develop in various fields. Even glorious mental faculties.
If the child read the subject rationally discussed, they will learn to think deeply with reasoning.
The atmosphere around the institute should not be allowed to suffer owing to unneeded aspect. Teaching has real meaning and definite goal. It is first duty of the institute to attain decided goal suited to the country as a whole.
Broadly speaking teaching confers emancipation from ignorance, with conceals the vision of reality. The energies of your need to be harnessed and challenged towards constructive purpose in every sphere.