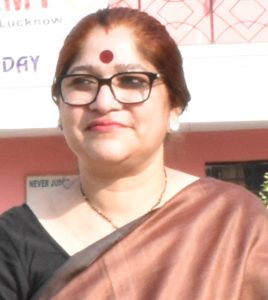 Mrs. Sindhuja Mishra
"While most are dreaming of success winners move ahead and work hand to achieve it. "
All educational reforms gain their ultimate strength from students and teachers who work with a creative  spirit of innovation, courage and flexibility. Our school emphasizes on wholesome development of each child to enhance their personalty and to help them to face tomorrow. I would like to give my best wishes to the young students for their brighter future and thank all the people associated with this school.