In order to extend Learning beyond classrooms, some clubs have been formed .student who have the interest are member and they work to motivate other also.
1. Literary Club
The aim of the club is to enhance the listening, speaking and writing skills this help them to gain fluency in English & Hindi language, also boost
their self confidence. A number of activities are organized by this club. Like poem recitation, debate, story writing etc.
2. Eco Club
The main emphasis of the club to create awareness about harmful effects of air. Noise & water pollution, motivating the students to imbibe the habits of life style
for waste generation. Different events are organized under this banner like plantation program, no use of plastic bag campaign etc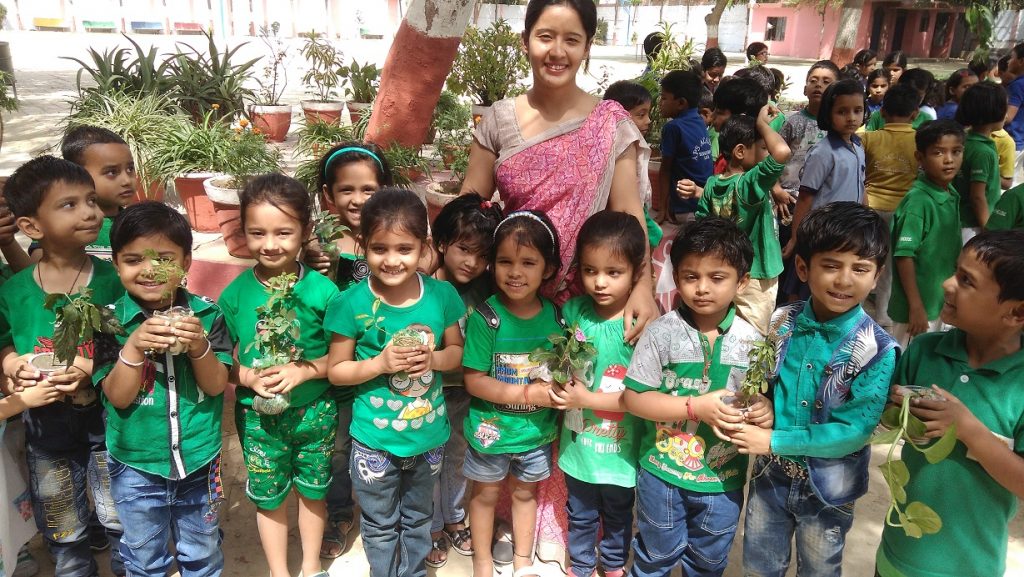 3. Health & Wellness Club
Healthy living case of school children is the prime concern for all. This club aims & focuses on the overall well being comprising emotional, social & mental
health of the child. There are several activities which are conducted e.g. poster making competition related health issues, surveys, health walks,
celebration of impotent s days (world health day April 07) (world tobacco day may) (world Aids day Dec. 01) etc.
4. Social Club
The aim of this club is to motivate children for social services i.e. to inculcate in them the habits of social help, care for others, and empathy. This is all done by donating things, visit to orphan homes, old age home etc.
House System
| | |
| --- | --- |
| House | Color |
| Tagore | Blue |
| Nehru | Red |
| Tilak | Green |
| Patel | Yellow |
Physical Activities
Taekwondo, gymnastics adventure sports, karate, yoga , Indian/Western Dance,Music, Swimming,Skating, Kick Boxing. The student are divided as per their interest for these activities from classes I to XI. All the above activities are done under the guidance of experts who come to school on part time basis.